Climate Action Live on 21 June
Event Date: 21st June 2021
Location: Internet 14:00 BST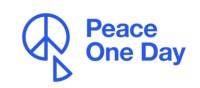 Dear Friends
 
I hope all is well.
 
We are all geared up for Climate Action Live on 21 June; produced to inform, inspire and engage with some of the leading lights from the world of Climate Action, featuring music, Words of Peace, interviews with key influencers and high-level panel discussions.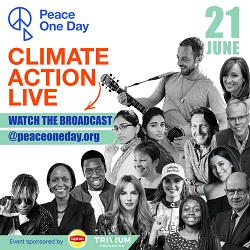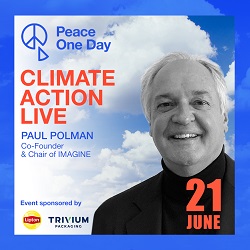 We've organised an unbelievable line-up of guests for you, individuals that are deeply committed to a more sustainable and therefore more peaceful world. Some of our
extraordinary participants include: Paul Polman, Mary Robinson, Jude Law, Ariel Martin, Jochen Zeitz, Monique Coleman and James Morrison.
Your support for Climate Action Live is hugely appreciated; please spread the word to your family, friends and colleagues to tune in for free at peaceoneday.org or @peaceoneday on Twitter. Your participation, no matter how long you tune in for, can and will make a positive impact.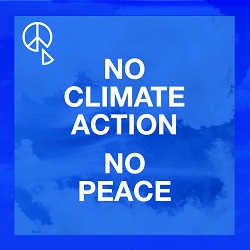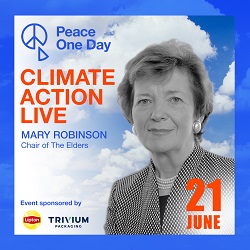 Find us on social media and give us a follow, a like or a share! If you're doing anything to observe 21 June with us, you can let us know by using the hashtags: #NoClimateActionNoPeace #climateaction #peaceoneday #doyourpeace #goal13 #standup4humanrights #peaceday #goal16
 
Thank you so much for your continued support.
 
Warm regards
 
In Peace
 
Jeremy